About Us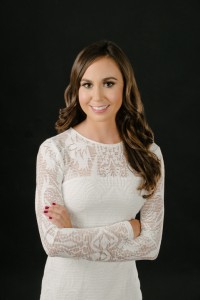 Licenses and Admissions:
State of Florida
Federal Middle District of Florida
Memberships:
Petersburg Bar Association
Accredited Bar Association (ABA)
Business Networking International (BNI)

Contributed over $530,000.00 in "Thank You For Closed Business" between 2013 and 2014 to the Chapter.
Volunteer and Charitable Contributions:
SCORE Resource
Alzheimer's Association
Education:
Stetson University College of Law, J.D.
Flagler College, Suma Cum Laude, B.A.
Estudio Sempere, Spanish Language Diploma
Originally from McLean, Virginia, Kathryn moved to Florida to study at Flagler College in St. Augustine, Florida. Kathryn graduated in the top 1% of her class and double majored in Economics and Political Science and minored in Pre-Law. Kathryn then moved to St. Petersburg, Florida where she graduated with her Juris Doctorate from Stetson University, College of Law. Throughout her higher education, Kathryn was the recipient of numerous scholarships and awards, including the Florida State University Pre-Law Scholarship Award, Phi Alpha Delta National Honor Society Award, Pre-Law Department of Recognition of Achievement Scholarship Award, and Alpha Chi National Honor Society for Academic Excellence and Exemplary Character Award.
Kathryn currently holds a license to practice law in the State of Florida and the Federal Middle District of Florida, 5th District. She is a member of the St. Petersburg Bar Association and is an active participant in numerous real estate functions and volunteer membership organizations. Her passion for real estate, business law, and contractual arrangements led to the birth of Sole Law, PLLC and shortly thereafter, Sole Title, LLC, a full service title company co-located in the same building as Sole Law, PLLC.
Kathryn's philosophy of measuring success on the success of clients is evident in the services offered and high client retention. By uniting a law firm that focuses primarily on business law and real estate law with a full service title company, Kathryn has built an enterprise that strives to provide the sophistication and expertise of a large firm with the comfort of a small partnership.
Of Counsel:
Thomas C. Little has been practicing law since 1978 in the Pinellas and Clearwater area. For over 30 years, Tom has litigated and settled several cases. Primarily working in commercial transactions such as business buy/sell agreements and civil litigation such as bankruptcies, real estate, business law, and contracts, Tom brings a refined level of experience in civil transactional work and dispute resolution to the St. Petersburg and Tampa Bay area. Tom is distinguished in the Florida Supreme Court and is no stranger to challenging legal issues and complex litigation. Prepared to deliver attention and a high level of detail needed for your case, call for a consultation.
---
Cari Allen, Esq.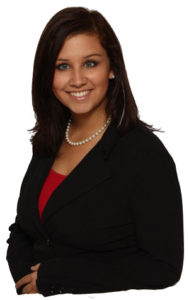 Ms. Allen is orginally from Homestead, FL and moved to Tampa, Florida to attend the University of South Florida, where she earned an esteemed scholaship and graduated with a Bachelors of Science in Finance with a minor in Business Economics. Cari received her law degree from Stetson University College of Law, and was Vice President of the Real Property Probate and Trust Law Association. Cari's previous training and experience involves managing various commercial properties in Pinellas County and holding a real estate license in the the state of florida. Cari has also undergone rigorous trining in title compliance and brings her vast experience in commercial and residential title processing and closings to the title company, Sole Title. Cari remains an active member of the St. Petersburg Bar Association and is heavily engaged with assisting clients with estate planning, real estate closings, and contracts.